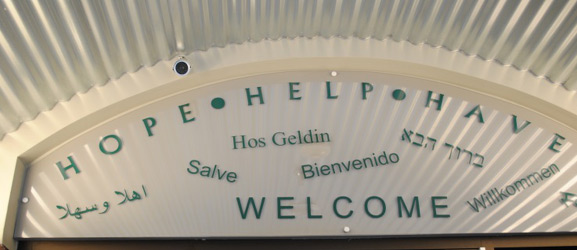 Bethesda House is… an interfaith ministry to the homeless, disabled and economically disadvantaged citizens of Schenectady County, building a just, hospitable and inclusive community one person at a time by affirming the dignity and addressing the needs of each guest entering this "House of Mercy".
We Believe In… Human society as a just, hospitable and inclusive community rooted in and affirming the inherent dignity of every person.
Who We Serve
Anyone who enters is welcome in this House of Mercy as they are. Our focus areas include:
Adults: We offer hands-on help to address chronic homelessness, mental health, substance abuse, disability, and systematic poverty in our community's most vulnerable adults
Families: We support families and children through our food pantry, community meal, and financial assistance
Our History
Bethesda House opened in March 1992 as a simple drop-in day shelter, offering respite from the streets, a cup of coffee and access to a telephone. Today, we have become a dynamic lead agency in the quest to end homelessness by offering innovative solutions and proactive services to the most vulnerable in Schenectady County. Over 200 people enter through our doors every day to receive care, access services, and most importantly – be treated as a human being with dignity.
Thank you Ladies Philoptochos Society of St.George for hosting a...
WAMC Article TImes Union Article