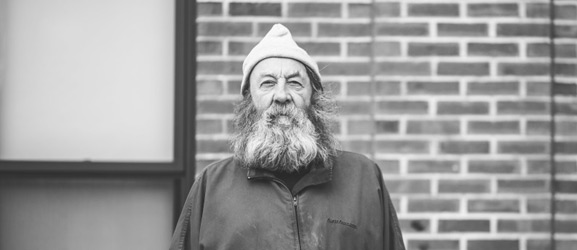 Housing is a basic human right, not a reward for clinical success
Bethesda House was one of the first agencies nationwide to open a Housing-First permanent supportive housing program, now considered the best practice housing model.
Bethesda House offers:
Permanent Supportive Housing to eligible chronically homeless adults

Scattered Sites Apartments: 8 Beds
Lighthouse Program: 7 Beds
Liberty Apartments: 16 Beds

Transitional Housing for Veterans:

In partnership with the Veterans Administration, Bethesda House allocates 3 transitional housing beds and full access to case management services for veterans in need.

Overnight Shelter


In 2018, Bethesda House transitioned our seasonal Code Blue program to a 365-day, fully staffed overnight shelter
New guests receive intake upon arrival and are offered case management and social work services
Overnight Shelter hours are 6 PM - 7 AM
Are you or someone you know in need of housing?
Rivers Casino generously donated 20 turkeys to Bethesda House for...
The Schenectady Menstrual Health Coalition (SMHC) have completed the period...